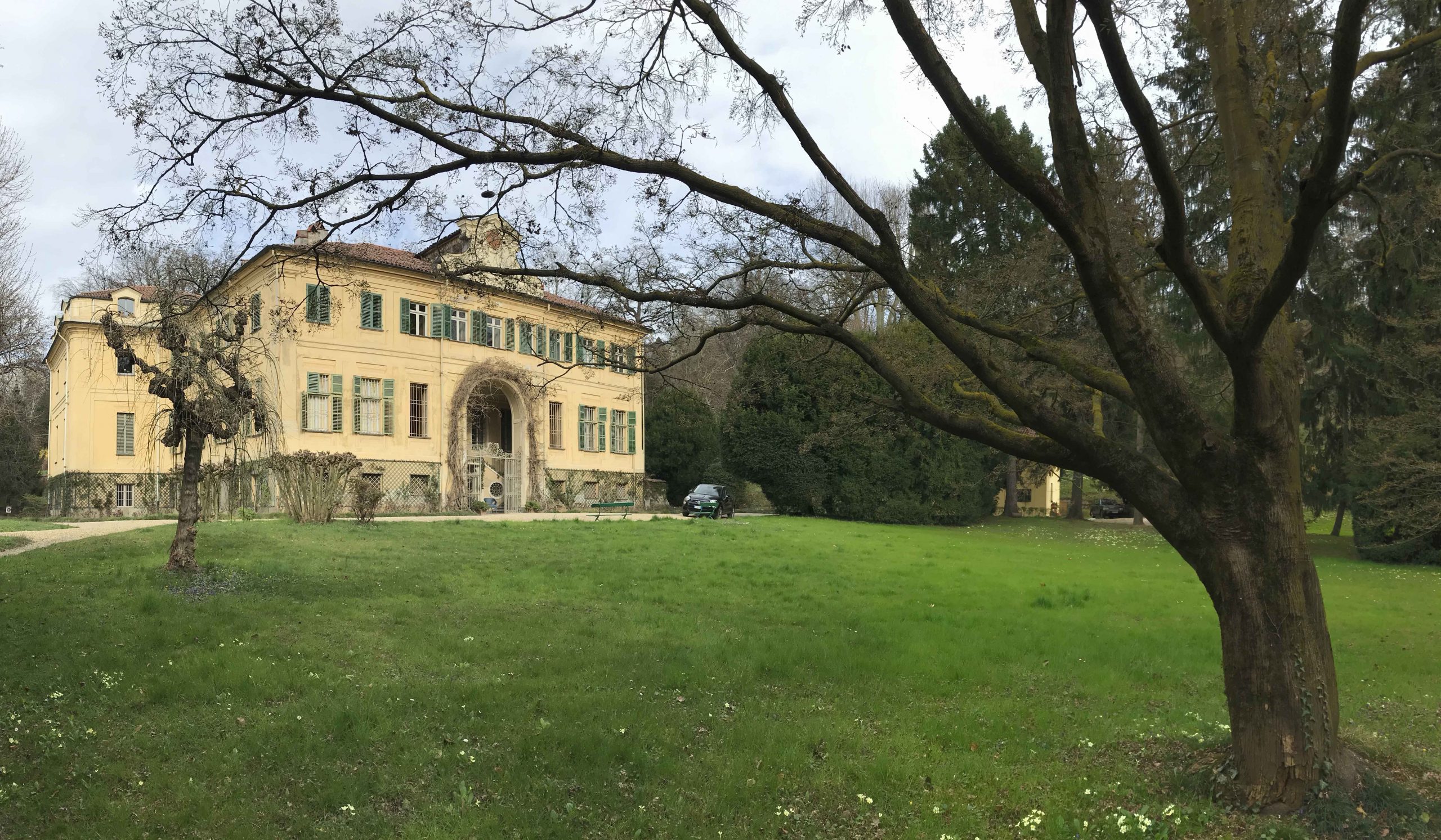 Established in 2021, nthspace Torino offers a year-round residency program for Australian and international artists, in partnership with Informality of Henley-on-Thames, UK.
The residency takes place on the grounds of Villa Sambuy, situated a leisurely stroll from the the historic centre of Italy's fourth-largest city and original capital, Torino.
Participating artists are accommodated in a 1-bedroom apartment in the main house with near-complete access to the grounds, from the manicured rose garden to areas of hilly woodland.
Situated by Borgo Pilonetto along the river Po, Villa Sambuy is one of the last remaining oases of private parkland within Torino's city bounds, with a wide-ranging garden that changes hue over the seasons.
Initially constructed in the 1700s as Villa Engelfred, the main building was revisited by architect Carlo Ceppi in the twentieth century with the addition of two side wings.
The property is in close proximity to a number of public parklands, including Parco Leopardi, Parco di San Vito and Parco del Valentino. Public areas along the river Po extend to Moncalieri in the south-west, and to the historic city centre of Torino, a 30 minute stroll downstream.
Restaurant & nightlife area San Salvario is within a 15 minute walk and ample shopping and public transport options are within close reach.
Artists will have the opportunity to enrich their practice by using the residency to explore the rich contemporary art scene in Torino, which houses some of the country's most ambitious institutions including Galleria Civica d'Arte Moderna e Contemporanea, Fondazione Sandretto Re Rebaudengo, Fondazione Merz and Castello di Rivoli.
The city of Torino was recognised as the birthplace of the Arte Povera movement throughout the 1960's and 70's led by artists, including Giuseppe Penone, Alighiero Boetti, Michelangelo Pistoletto, whose works explored a range of unconventional processes and non-traditional 'everyday' materials. Torino is also home to the Artissima art fair every November which showcases works of the world's leading contemporary artists and galleries. In 2012 the city held Documenta 13 which drew an attendance of just over 900,000 visitors.
Artists will be encouraged visually to learn about Renaissance, Baroque, Neo-classical and Art Nouveau architecture. The city also boasts a rich history of industrial design through firms such as Italdesign Giugiaro and Pininfarina, and is home to a major part of the Italian automotive industry including factories for Fiat, Alfa Romeo and Maserati.
We are currently taking applications from practicing artists, writers and curators working across the visual arts.
Applications should consist of a compressed PDF (no larger than 15Mb) consisting of a maximum of 10 images of previous exhibitions / projects / recent artworks plus a 200 word statement on how you would like to use the residency to develop your practice.
All queries and applications should be directed to info@informality.co
The next deadline for applications is July 12th 2021.